How can we help you today?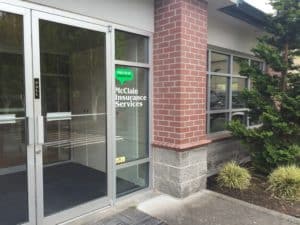 As an independent insurance agency, McClain Insurance Services partners with the Pacific Northwest's best insurance companies to meet all your personal insurance needs. If you're looking for an insurance partner to build a custom insurance plan that fits your family's protection needs and budget, you're in the right place!
Our office is located in Everett, WA, and we are licensed to write insurance in Washington, Oregon, Idaho, Utah, and Arizona.
Feel free to get in touch with us by phone, email, text, or social media. Or, fill out the form below, and we'll respond to your request within four business hours. Our friendly team is available Monday through Friday from 8:30 a.m. to 5 p.m. You can also schedule a phone or video call with one of our agents at a time that's convenient for you. We encourage you to download our app - it's a one-stop shop for all your insurance needs!
We look forward to talking with you!
McClain Insurance Services
10410 19th Ave SE
#100
Everett, WA 98208
(425) 379-9200