Do you need insurance for your motorcycle in Washington?
It is a very wise decision to protect your new investment with motorcycle insurance from McClain Insurance.  After all, just because motorcycle insurance isn't required by Washington State law, doesn't mean that your bike won't get damaged or stolen, or that you are guaranteed to never cause damage or injury to another party.  (Indeed, motorcycle insurance is required in 48 states, the only two exceptions being Florida and Washington.)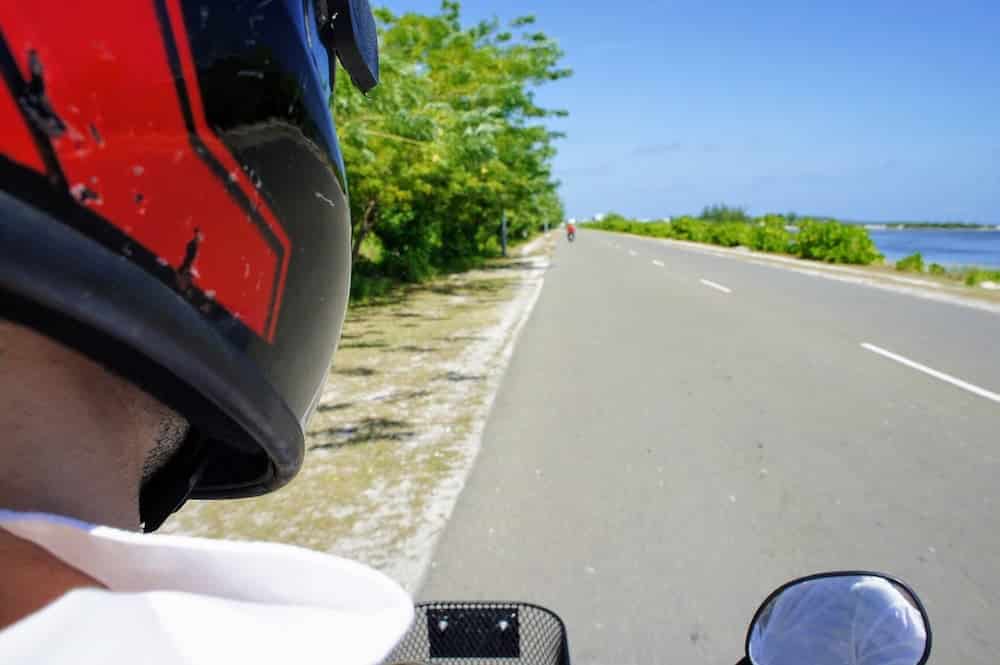 Motorcycle insurance in Washington from our Everett, WA office is quite similar to an auto insurance policy.  It includes various coverages such as:
Bodily Injury / Property Damage Liability Coverage
This coverage applies if you are considered at-fault in causing damage or injury to a third party, up to the limits you select.  This can be very important for you, since this coverage helps you protect your own assets.Even though the odds of being at fault in a multi-vehicle accident are very low for motorcyclists, liability often doesn't clearly lie with the other party, either.  And even though bikers are often the victims when it comes to cycle – car collisions, it doesn't mean that you don't need liability insurance.  What if you hit a bicyclist or a pedestrian?  What if you accidentally scratch a car as you back out of your parking spot?
Comprehensive / Collision Coverage
This coverage pays for repairs to your bike if it is damaged in an accident, if it's stolen, or, for example, if it's damaged or destroyed by a fire.
Uninsured / Underinsured Motorist Coverage (UM/UIM)
If you are in an accident in which the other party is at fault, this coverage will protect you if they don't have the insurance or resources to pay for your damages and/or injuries that they are legally liable for.  That includes medical payments and loss of wages.Uninsured/Underinsured Motorist coverage is probably the single most important coverage you can have on your motorcycle policy.  As a biker, your risk of being at-fault in an accident is comparatively low. But, your risk of getting hit is relatively high.  That's where your UM/UIM coverage applies.Your UM/UIM coverage kicks in if you are hit by a driver who doesn't have the insurance or resources to pay for your injuries, medical payments, loss of wages, and damage to your bike.  If the person who hit you doesn't have the money to pay for the damages they caused you, your own insurance will protect you.

Keep in mind that a driver who isn't responsible enough to look for motorcycles on the road might not be responsible enough to carry adequate insurance limits.  That's when a motorcycle insurance policy in Washington can protect you.

Medical Payments
Medical payments cover the cost of any medical treatment you receive, regardless of who is at fault.  This coverage is often limited to the first three years after an accident happened.
Custom Parts and Equipment
This coverage provides protection for accessories and 'extras' to our bike that exceed $1,000 in value, other than those originally included by the manufacturer.  It also covers sidecars, trailers that are intended to be pulled by a motorcycle, custom paint jobs, safety riding gear and helmets, and trike conversion kits.  Custom parts and equipment are covered up to $1,000 under comprehensive coverage.
Roadside Assistance
Provides immediate roadside repair services for break-down, dead battery, flat tire, or running out of fuel, and towing.
Now is the time to call McClain Insurance. Because we represent a wide variety of insurance companies, you'll have many options choose from. You can also get the process started online right here on our website.

Start Motorcycle Quote
* Please Note:  Insurance policies vary from company to company and from State to State.  Not every Washington State insurance policy will include every coverage described above.  Be sure to read your policy and check with your insurance agent for personalized information.