Pet Insurance
Protect Your Pets and Your Pocketbook
As pet parents, we know dogs and cats are part of the family. Pet insurance offsets the cost of veterinary expenses and can ensure your pets receive the healthcare they need to live long, happy lives.
McClain Insurance partners with Safeco Insurance and the Hartville Pet Insurance program – one of the largest and oldest pet insurance providers in the United States – to offer pet insurance to dogs and cats in Everett, Seattle, and across the Pacific Northwest.
What does pet insurance cover?
In Washingon, pet insurance helps offset veterinary expenses. Pet parents can customize their dog or cat's insurance plan to fit different needs and budgets. Plans can include coverage for:
Accidents and injuries
Illness
Hospitalization
Emergency vet visits
Surgery
Vaccinations
Annual physicals
Flea prevention
Dental trauma
Some alternative therapies
And much more!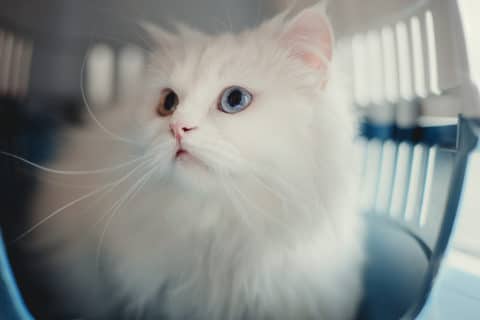 Is my pet eligible for pet insurance?
All dogs and cats 8 weeks old and up are eligible coverage – even older pets! No pet parent will be denied coverage based on their pet's medical history or age. Even better? No physical exams or vet certifications are required prior to enrollment.
Pricing increases as pets age, so we encourage pet parents to enroll pets when they are young and healthy. This also helps ensure conditions don't become pre-existing.
Wh
at type of pet insurance do I need?
Several types of pet insurance plans are available. We recommend the Complete Coverage package as a starting point. Complete Coverage is a comprehensive pet health and accident insurance policy. It offers the comfort of knowing your dog or cat's accidents, illnesses, cancer, hereditary conditions, behavior issues, and dental disease are covered. This policy provides coverage for exams, diagnostics, and treatments, including alternative therapies.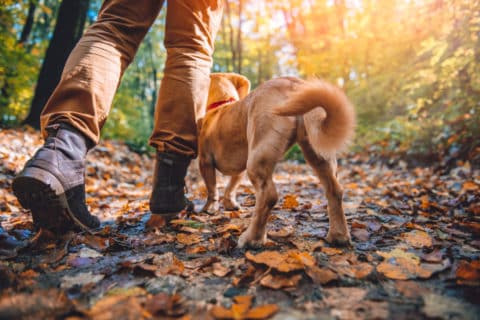 How do I use my pet insurance?
Here's how the process works:
Take your pet for treatment. Your pet insurance can be used for treatment at any veterinary clinic in the United States or Canada, including treatment from specialists and emergency care facilities.
Pay your vet bill.
Submit a claim to get reimbursed. Claims can be submitted online, by mail, or by fax.
How much will I be reimbursed for vet bills? Do I have a deductible?
Our pet insurance policies are customizable to your needs. You can choose a deductible of $100, $250, or $500. The deductible is annual, so after you meet the deductible amount you select, you won't have to satisfy it again until your next 12-month plan period. (Note: You do not have to satisfy your deductible before you can be reimbursed for preventative care if you add Preventive Care to your plan for a small additional charge.)
Veterinary bills are reimbursed at up to 90, 80, or 70%, depending on the reimbursement percentage you selected when you bought the policy.
How does the reimbursement process work?
Hartville works hard to process your pet insurance claims and reimburse your vet bills as quickly as possible. On average, it takes 14-16 business days to completely process a claim. You can have reimbursements directly deposited into your bank account or receive them as checks in the mail.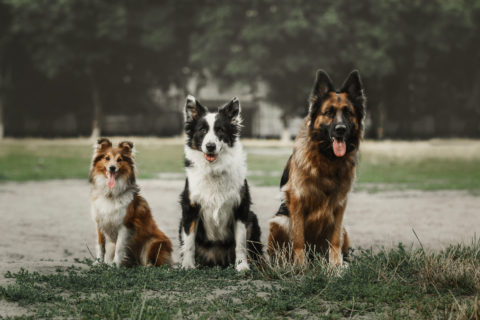 Can I have more than one pet on my account?
Yes! You can enroll multiple pets at one time or add pets later. Every pet will have an individual policy and premium. You'll receive a 10% discount on the base plan premium for each additional pet you insure with us.
What payment options are available?
Payments are accepted on a monthly, quarterly, semi-annual, or annual basis. Pet parents can choose to pay via credit card or through an automated checking withdrawal.
What limitations and exclusions does the policy have?
Accident coverage, with the exception of coverage for ligament issues and knee conditions, will start on the effective date of the policy. Coverage for illnesses, ligament issues, and knee conditions start on the 15th day after the plan effective date.
The following items are not covered by the policy:
Pre-existing conditions. However, an injury or illness that is cured with no symptoms or treatments for 180 days can be covered in the future
Elective cosmetic procedures, such as tail docking, ear cropping, and claw removal.
Costs associated with breeding and pregnancy.
Please read plans carefully for all details on exclusions and limitations. To read a sample policy, click here.