Are You Required to Have Boat Insurance in Washington State?
Your homeowner's policy may cover $1,500 or less in physical damage for a small boat. Bigger boats and yachts are typically excluded from your home insurance policy.
In that case, you need to buy a separate boat insurance policy.
Did you know that boat insurance policies have been sold since the 17th century? And did you know that although the state of Washington is home to many sailors, boaters and fishermen, insurance for boats is not required by law?
None of the boats and watercraft out on Washington's waters are required to have insurance, however, without proper boat insurance, you could be responsible for damages in the unlikely event a loss occurs.
Make sure you talk to an insurance agent to make sure you have the right amount of coverage.
Some boat owners may assume that their boat is covered under their Homeowner's insurance policy. But the fact is that there is, depending on the contract, only very limited coverage for a boat on a homeowner's policy, and only a very limited number of boats would qualify for this coverage (boats no longer than 14 ft, with motors no stronger than 25 horsepower).
The insurance industry differentiates between 3 types of boats:
Anything less than 16 feet long is usually called "personal watercraft" by insurers. This includes JetSkis, Waverunners, Tigersharks, Wet Bikes and Sea Dog models, as well as Jazz and Rage "mini boats"
"Boats" are 16 to 25 feet 11 inches.
Anything at least 26 feet long is classified as a "yacht".
Considering that a boat is an expensive asset, that the boating industry is growing, and that a mandatory boat safety education only just started to come in effect in Washington State, buying boat insurance in Washington to protect your boat is not so far-fetched.
Overall, auto insurance and boat insurance are very similar.  Boat insurance in covers liability and property damage in case of an accident.  Some perils covered by a Washington boating policy may include:
Damage to your boat and/or marine equipment.
Pollution damage due to fuel spills after an accident.
Liability incurred by your boat hitting another boat, dock or swimmer.
Medical expenses for injury to you and passengers as a result of a boating accident.
Injury caused by a negligent uninsured boater.
Note:  Boat policies vary from company to company and from State to State.  Not every boat policy will include every item above.  Be sure to read your policy and check with your insurance agent for personalized information.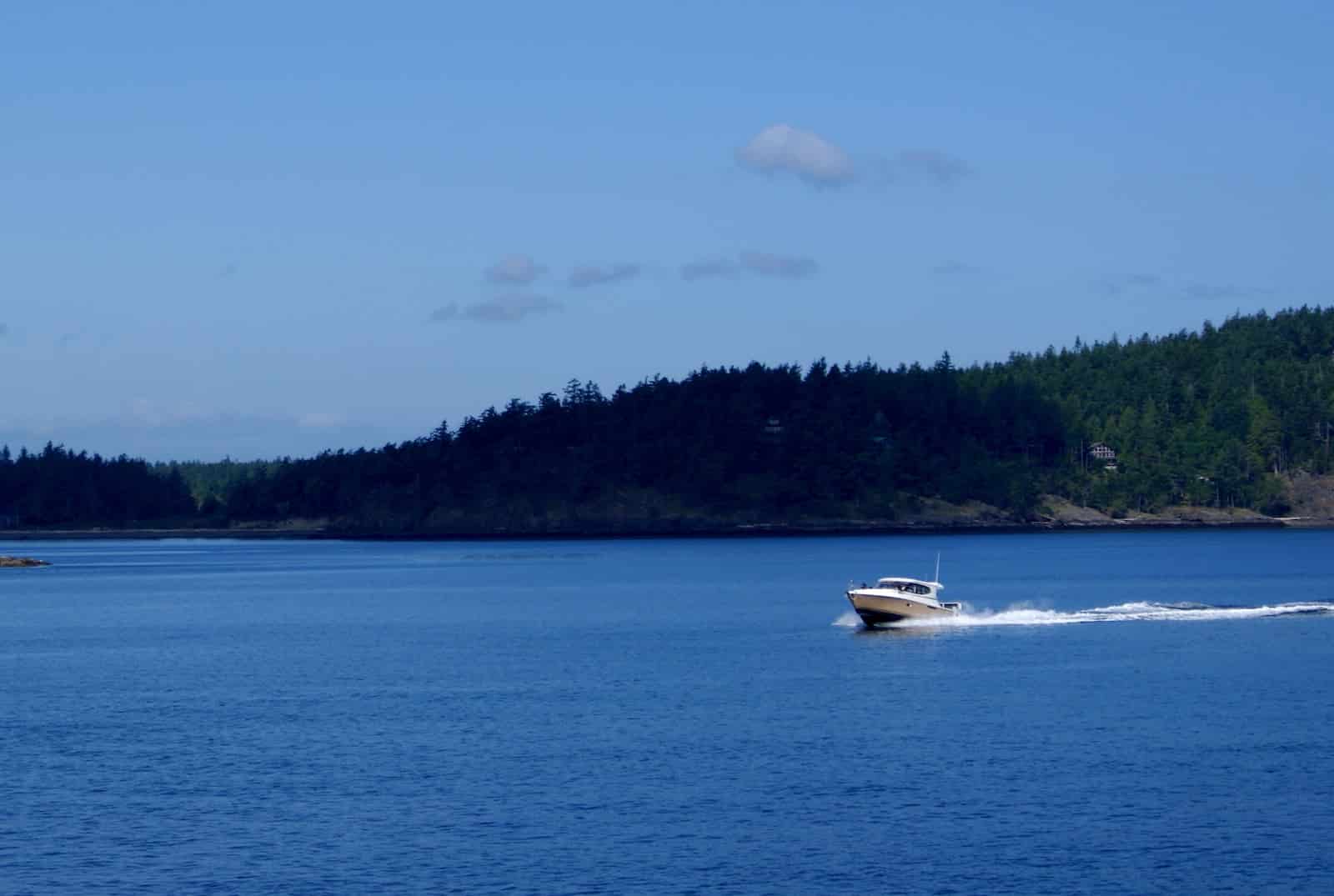 There are ways to lower your boat insurance rates:
Make a good choice on the type of boat that you are going to buy: Choosing safety over a sporty type will keep your rates lower.
Also, the value of the boat will make a difference. The higher the boat's value, the higher the premium.
Many companies will offer a discount if you take and complete a boating safety course. This will help you make the right call in a critical situation.
Also, touch base with the insurance company that handles your auto and home policies. Many insurers offer significant discounts if you have several policies through them.
Now is the time to use McClain Insurance for your Boat Insurance. Because we represent a wide variety of insurance companies, you'll have many options choose from. Start the quoting process online right here on our website.
* Please Note: Insurance policies vary from company to company and from State to State. Not every insurance policy will include every coverage described above. Be sure to read your policy and check with your insurance agent for personalized information.