Boat Insurance
Insurance for boats and watercraft in Washington State
Whether you sail the San Juans or cruise Lake Washington, a boat insurance policy from McClain Insurance in Everett, Washington, can help make your time on the water relaxed and worry-free.
Looking for boat insurance? Click here to request a free, no-obligation quote from one of our licensed Washington boat insurance experts.
After collecting information about your vessel, our agents will carefully compare a number of policies to find the boat insurance protection that best fits your needs.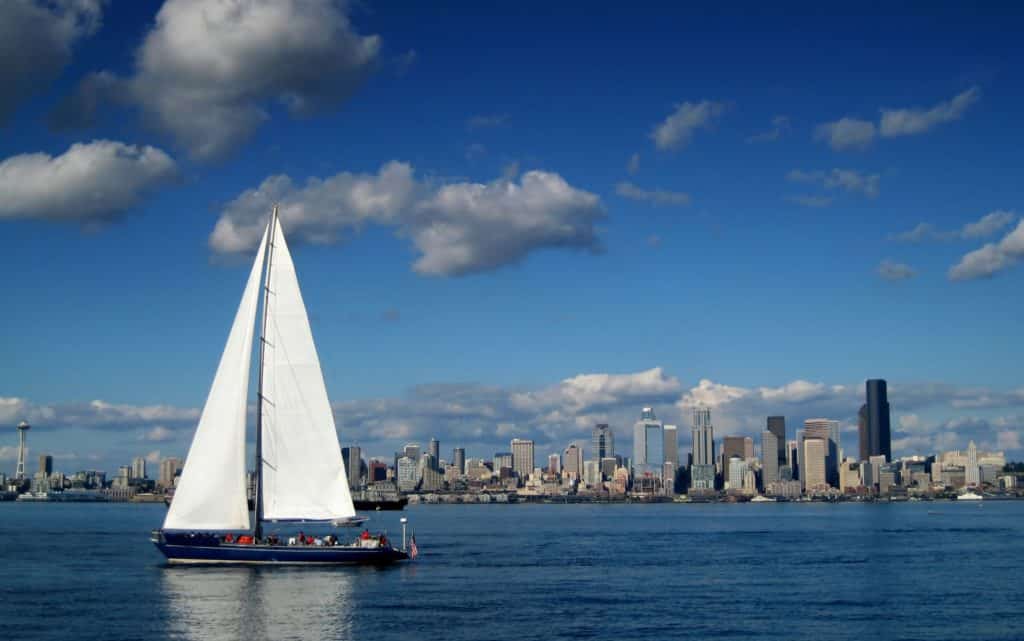 Here are some common boat insurance questions our Pacific Northwest neighbors ask us:
What does boat insurance cover? 
A Washington state boat insurance policy is very similar to car insurance in terms of the coverage it provides. Both policies provide liability and property damage coverage in case of an accident.
Depending on your boat insurance company and policy, this may include the following:
Property damage to your boat and/or marine equipment, including the hull, machinery, fittings, furnishings, and permanently attached equipment
Loss of your boat due to theft, fire, or other covered perils
Personal effects coverage for personal items you bring on your boat like cell phones, cameras, and clothing
Liability incurred by your boat hitting another boat, a dock, or a swimmer
Tubing, water skiing, wakeboarding, and other water sports 
Medical expenses for injury to you and passengers as a result of a boating accident
Injury to you or your passengers caused by a negligent uninsured boater
Fuel spill liability and wreckage removal
Emergency assistance like towing and delivery of gas
Mechanical breakdown 
Many boat insurance companies allow you to protect your boat based on a Total Loss Replacement, or Agreed Value, or Actual Cash Value or basis.
Total Loss Replacement replaces your boat with a brand new one of similar make and quality. Not all boats are eligible.
If you protect your vessel based on Agreed Value, you have declared the boat's value at the time you purchase the insurance policy. In case of a total loss, you will receive the agreed-upon insured amount without a deduction for depreciation.
Actual Cash Value protects your boat based on its market value at the time of loss, which may include a deduction for depreciation of the boat's value according to its age or condition.
The type of coverage required depends on your needs and boating habits. Our boat insurance agents can customize a policy to your unique situation.
---
Request a free boat insurance quote:  
---

Is boat insurance expensive? 
Along with your home, your boat is likely one of your biggest investments. Protect it.
The average family boat costs less than a dollar a day to insure – a small price to pay for peace of mind. Cost varies depending on a number of factors, including:
The size, type, and value of your boat
The waters you intend to sail
How you use your boat
Your boating experience
Your claims history
What types of boats do you insure? 
The McClain Insurance team has nearly 45 years of experience insuring all types of personal boats and watercraft in Everett, Seattle, and across the Pacific Northwest. This includes:
Bowriders
Cruisers
Fishing boats
Jet Skis, Sea-Doos, Waverunners, and other personal watercraft
Runabouts
Sailboats
Speed boats
Pontoon boats
Trawlers
Watersports boats
Yachts
We're also able to insure personal boathouses used to store your boat.
Boats and watercraft are as unique as the people who own them. Contact us today for a boat insurance quote that is customized to your unique needs.

Is boat insurance required in Washington state?
Although boat insurance is not required by Washington state law, without proper insurance a relaxing day on the water can quickly turn into a nightmare.
It's a common misconception among Washington boat owners that their home insurance will extend coverage to their boat. While there is a small grain of truth to this statement, it could cost you big money if you rely on it.
In Washington state, home, condo, and renters insurance policies exclude liability coverage for most boats and watercraft. This means if you get into a boating accident or injure one of your passengers you have no insurance protection.
Homeowners insurance policies extend very limited property coverage to small boats, generally up to a maximum of $1,000 – $1,500. This is usually only adequate for some kayaks, canoes, rowboats, stand-up paddleboards, and similar human-powered vessels.
This is why we recommend boat insurance policies to all Pacific Northwest boaters and personal watercraft owners.
Do I need boat insurance?
You may be required to purchase boat insurance if you moor or finance your vessel.
If you're mooring your boat, your marina will likely require you show them proof of insurance. Because of the proximity to other boats and the potential for a loss on your boat (such as a fire) affecting other boats or the dock, most marinas require proof of at least $500,000 in liability protection before they'll rent you moorage space.
If you're financing your boat or watercraft, your bank will likely require you to have enough insurance coverage to protect it in the unlikely event a loss occurs. If you don't have coverage, the bank may obtain force-placed insurance, which is more expensive than buying coverage on your own.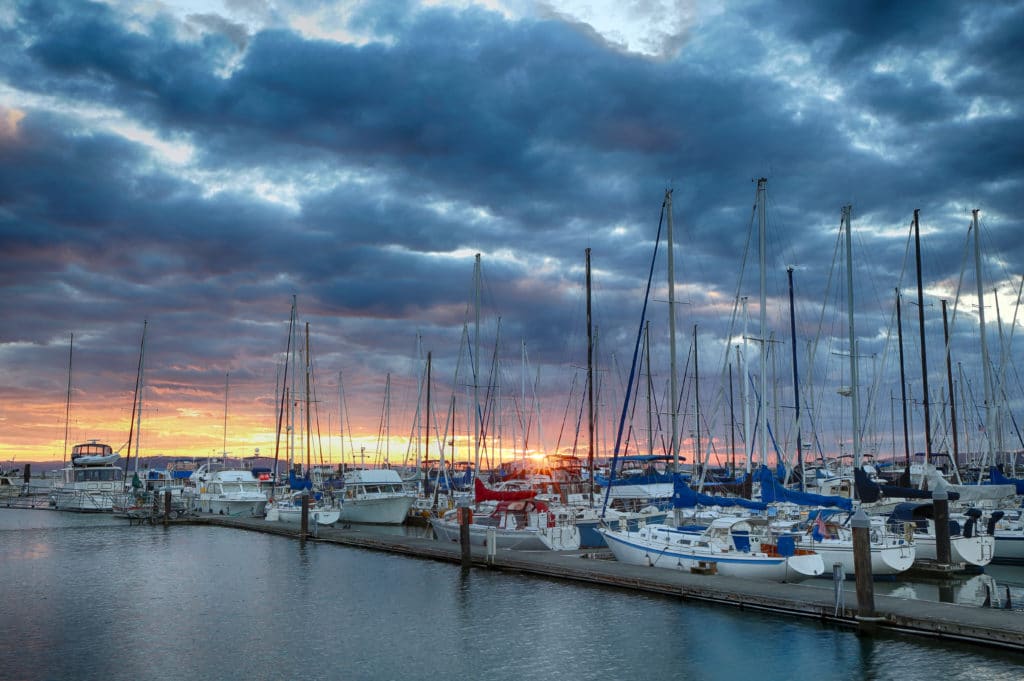 What questions should I ask before buying boat insurance? 
Not all Washington boat insurance policies are created equally. It's important to know what your policy does and does not cover before setting sail.
You may want to ask the following questions about your boat insurance policy:
Does my boat insurance policy have adequate liability limits?
Who is covered when operating the boat or personal watercraft?
Does my boat insurance policy cover towing skiers, wakeboarders, or inner-tubers?
Does my boat insurance policy cover equipment stored on my boat, such as skis, life vests, fishing equipment, and electronic depth equipment?
Does my policy have navigation restrictions?
What exclusions does my policy have?
Are there discounts for taking boating safety courses?
Are there discounts for bundling my home, car, and umbrella insurance with the same insurance company?
We always recommend working with a licensed boat insurance agent, like those on the McClain Insurance team, who can explain the nuances between insurance policy contracts. Because we work with many different boat insurance companies, we can help ensure you have the boat insurance policy that best fits your needs.
Your Washington boat insurance experts
26 percent of Washington households own a boat, and the McClain Insurance team is no exception. We're crabbers, kayakers, sailors, and rowers. Most of us were born and raised in the Pacific Northwest, and whether we're on land or on water all of us appreciate the beauty of Puget Sound.
Our nationally award-winning office is headquartered in Everett, Washington, several miles from the Port of Everett. The Port of Everett operates the largest public marina on the West Coast, with more than 2,300 recreational boating slips and a 13-lane boat launch facility. We've been insuring personal boats and watercraft throughout the Pacific Northwest since 1977.
As an independent insurance agency, McClain Insurance partners with the Pacific Northwest's top-rated boat insurance companies. Some of these insurance companies – including Progressive Insurance, Safeco Insurance, Travelers Insurance, and PEMCO Insurance – will even provide a discount on your home and car insurance policies when your boat is insured with them, too.
Click here to schedule a free, no-obligation consultation with one of our licensed Washington boat insurance experts today.
After collecting information about your vessel, our agents will carefully compare a number of policies to find the boat insurance protection that best fits your needs.
You can also request a boat insurance quote below: