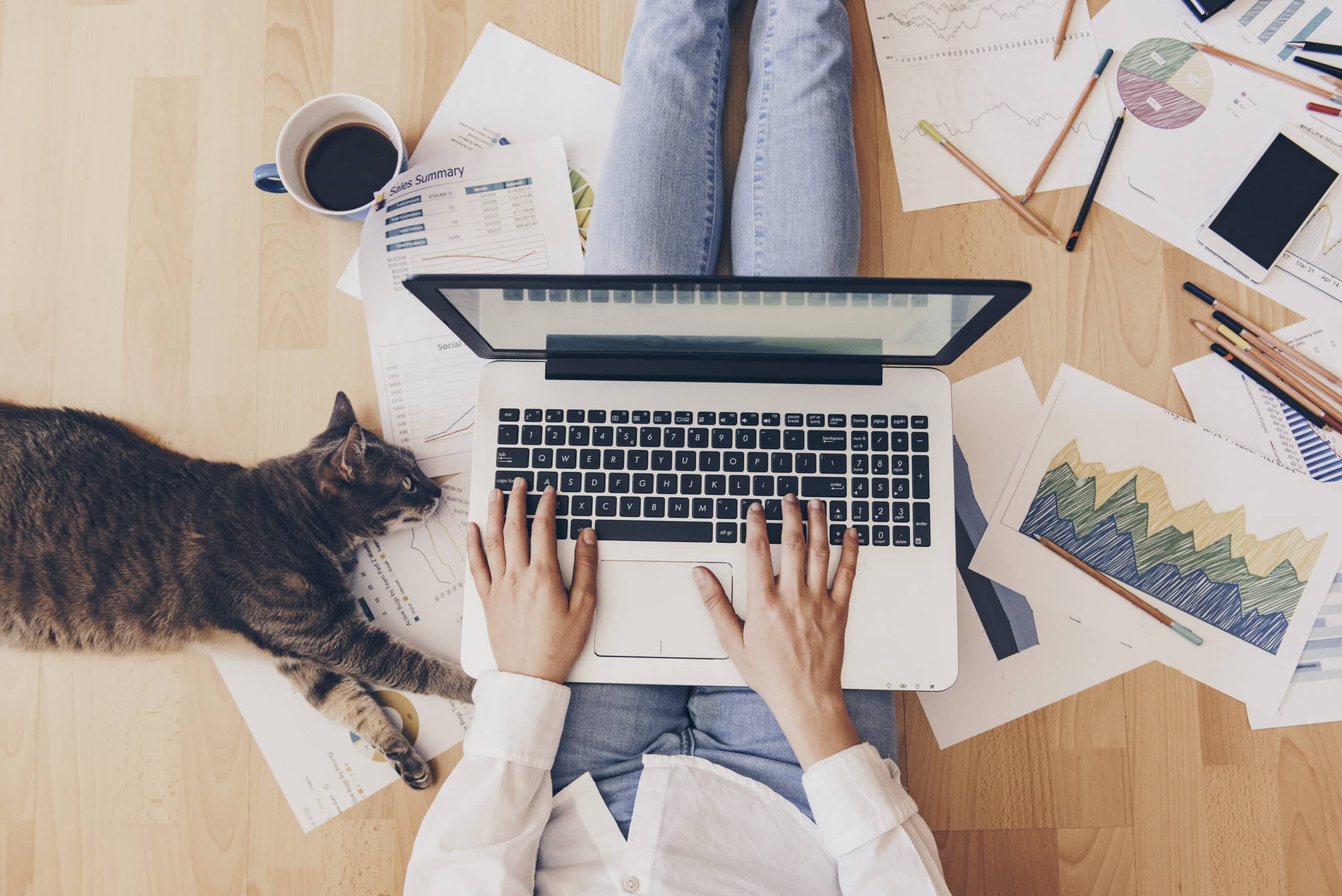 5 Things You Forgot to Tell Your Insurance Agent
Sometimes clients forget to tell us about important changes in their lives. Whether you have brain fog or just got sidetracked, here are five things you may have forgotten to tell your insurance agent:
You have a side hustle. According to U.S. Census reports, there are as many as 38 million home-based businesses in the U.S. 
38 million. 
We've seen more and more of our clients getting a side job – like teaching piano lessons or dog walking – to help pay off student loans, build an emergency fund, and beef up their retirement nest egg.
More often than not, when our clients start businesses out of their home they assume their home or renters insurance policy protects them. This isn't the case.
Your homeowners, condo, or renters insurance policy does not provide insurance protection for your home business OR any hobby you have that earns income. This includes online businesses like Etsy shops and virtual fitness coaching.
What's the big deal? Without the proper insurance, your personal assets — and the future of your business — are at risk. For example, say a UPS driver injures himself while making a business delivery to your home. Without home business insurance, YOU can be on the hook…seriously!
When does a hobby (like McClain Insurance agent Nick Pembroke's kombucha brewing) turn into a business? For insurance purposes, it's as soon as a hobby starts earning income.
Luckily, home business insurance policies are an inexpensive way to protect yourself. If you're an entrepreneur working from home or selling online, contact us and we'll provide some direction.
You bought something motorized. It's a common misconception that everything stored in your garage, shed, or storage unit is covered by your homeowners insurance policy, but this isn't true of motorized vehicles. This includes:
Classic cars (even when stored)
Motorcycles and dirt bikes
ATVs
Boats with motors
Jet skis
Snowmobiles
E-bikes
A simple rule to follow: If you purchase any motorized vehicle, it needs to have its own insurance policy.
Did you know we're e-bike insurance specialists? Click here to learn more about why Washington e-bike insurance is critical. 
Someone moves into or out of your home. This is a tough one. When reviewing car a client's car insurance, it's not uncommon to hear things like:
"My roommate doesn't drive my car. She telecommutes and uses Uber." 
Or, "My son moved back home, but he has his own car and insurance." 
We understand these situations. Insurance companies still require ALL household drivers be disclosed. From an insurance company's point of view, everyone who lives in your home has access to your vehicle, and even someone who "never drives your car" may get behind the wheel in an emergency.
Some insurance companies are denying claims that involve drivers not listed on your policy, which means it's more important than ever to make sure your household members are up-to-date. In our eyes, it's better to be safe than sorry.
You built something on your property. Thanks to the Pacific Northwest's booming real estate market, reconstruction costs have skyrocketed. This means the coverage your homeowners policy provides for detached structures could be inadequate.
If you've jumped on the tiny home or "she shed" trends or have a detached garage, your insurance agent needs to know.
This is especially true if you're renting a tiny home or accessory dwelling unit on your property, including through short-term rental sites like Airbnb and HomeAway.
You remodeled your home. Americans are expected to spend nearly $340 billion to remodel their homes in 2018. Surprised? So were we, but even a modest kitchen or bathroom upgrade can impact the replacement cost of your home.
Whenever you make cosmetic (like Claudia's on-going bathroom remodel) or structural upgrades, it's important to update your home's replacement cost valuator.
Replacement cost valuators take into account all your home's unique characteristics – everything from your vaulted ceilings to your sustainable bamboo flooring – and calculate a replacement cost of your home. This is impacted by your home's location, too. So, a home in Bellingham will have a different replacement cost than a home in Seattle, even if the homes itself are identical.
Give us a call at (425) 379-9200 and we'll walk you through it.