Yes, Insurance Agents Have Claims, too!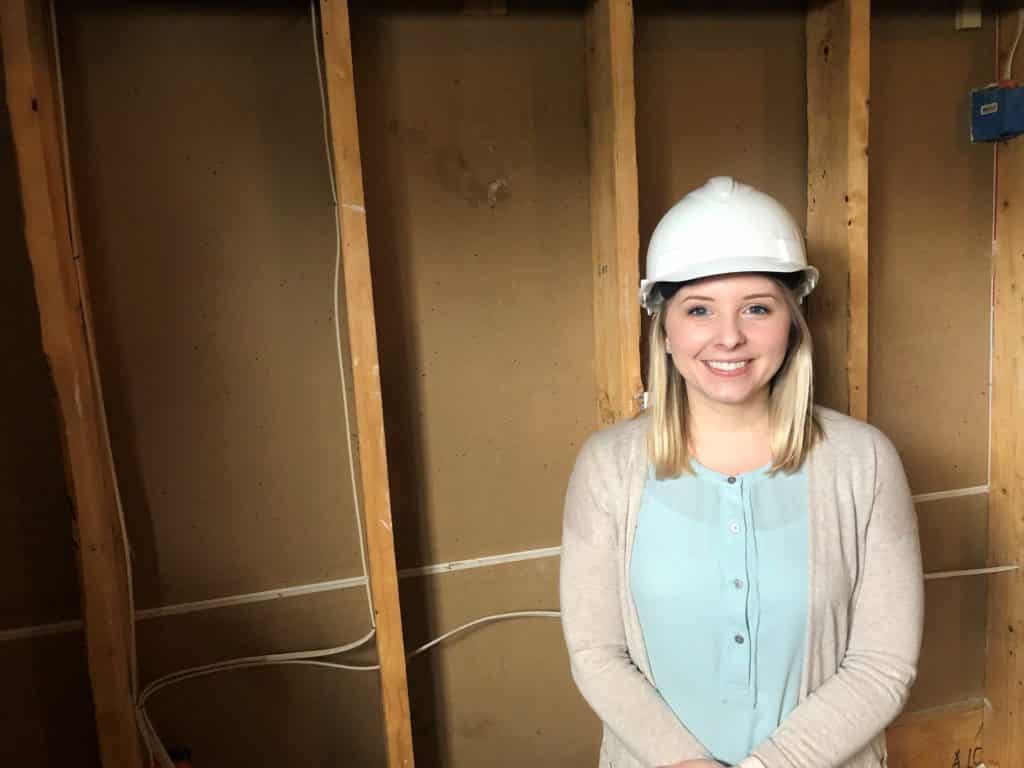 Snowmageddon 2019 brought record-breaking snowfall to Western Washington. It also brought an ice dam to my roof, causing serious water damage to the first and second stories of my home Snohomish.
Yes — insurance agents have claims, too.
Here are my honest thoughts on my claims process:
Take Preventative Steps Now
According to my insurance company, Safeco Insurance, one in 50 homes file a water-related claim every year. This makes water damage the second most frequently filed homeowners insurance claim (wind damage being the first – something we also see in Western Washington).
Thankfully, homeowners can prevent most types of water damage. Here are some steps you can take now:
Know where your home's water main shut-off is. Even minor leaks can cause major problems, so if you suspect a leak you'll want to turn off your water supply right away. This will help prevent further damage. If you would like a free "water main shut off tag" like the one above, please call or text our office at (425) 379-9200.
Check your appliances. According to Safeco, they're the most common source of water leaks in homes. Check the water-using appliances in your home at least once a year, paying special attention to the hoses that come with your washer, dishwasher, and refrigerator. Appliance hoses break down over time, so carefully look for kinks and cracks, and replace if needed. Consider using reinforced hoses, too. Hoses with steel braiding or mesh won't hold up forever, but they're a lot stronger than standard rubber or plastic hoses.
Consider installing water sensors. These can alert you to a leak or other water problem soon after it occurs. There are sophisticated sensors that can send messages to your smartphone, but even an inexpensive water sensor that sounds a local alarm when it detects a leak is better than nothing.
Although these precautions wouldn't have prevented or stopped my water leak, these are smart steps you can – and should – take.
Stop Additional Damage 
After realizing we had a serious water problem, I immediately called Alpine Cleaning and Restoration, a family-owned restoration company in Everett.  If water isn't cleaned up quickly it can cause more damage and lead to mold growth, so time is of the essence.
The restoration professionals at Alpine worked to identify the source of water (my roof) and start the drying process.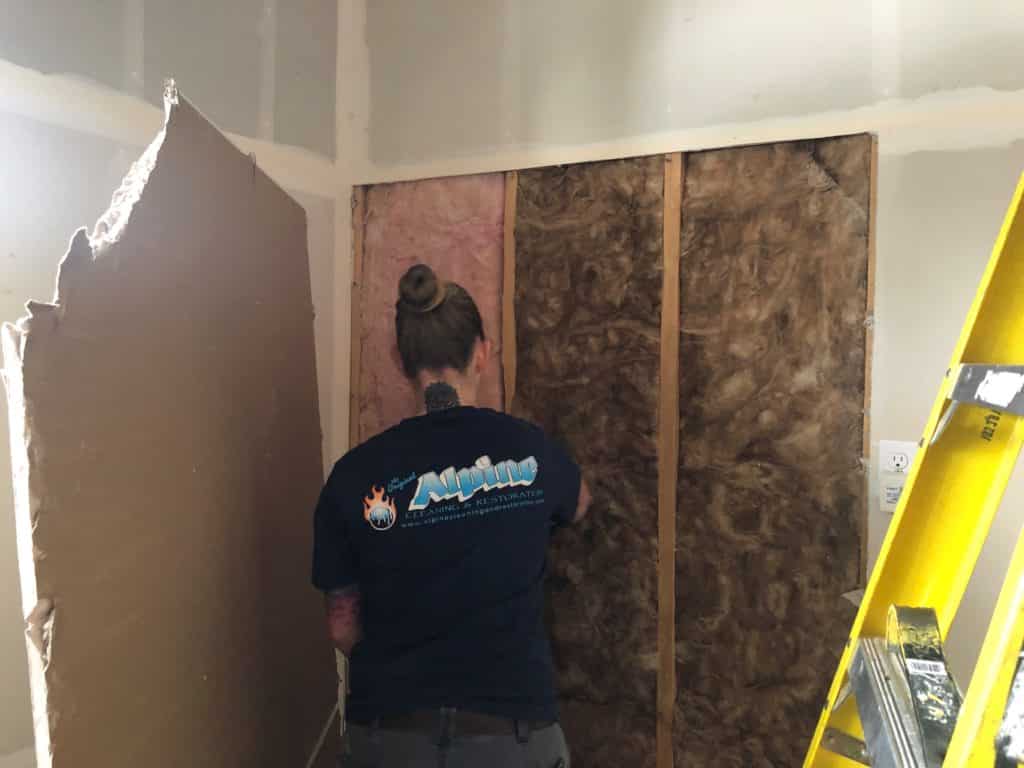 Consult Your Insurance Agent
I'm a third-generation insurance agent who has worked in the insurance industry for the past 10 years. I still consulted my team at McClain Insurance prior to turning in a claim.
Although claims adjusters determine whether a loss is covered or not, your insurance agent can help you decipher policy language, explain your coverage, and help you decide when you should file a claim.
I have a $1,000 deductible on my homeowners policy with Safeco, so I knew I didn't want to turn in a claim until I was sure the loss would exceed that amount. After I realized how extensive the damage was, my colleague Laura Paradis called Safeco on my behalf and connected me with a claims representative within minutes.

Embrace Technology
Technology allows insurance companies to communicate quickly and efficiently throughout the claims process. Embrace it.
I chose to receive text message updates from Safeco, which allowed me to receive my claim number and adjuster's contact information within minutes of reporting my claim. I receive more in-depth claims updates by email, and I can check the status of my claim 24/7 online or on Safeco's app.
Partner With Your Adjuster
Just as our team partners with you to find the best insurance coverage to fit your needs, your claims adjuster is your partner throughout the claims process. He or she is on your side—really!
Due to the severity of our snowstorm, I have a team of two claims adjusters assigned my loss – a "desk adjuster" who works inside the office and a catastrophe adjuster who flew in from Indianapolis to help inspect damages. They worked together to coordinate payment of water restoration work and schedule repair contractors.  
My claim is still open and ongoing, so I'll continue to update this as the claim proceeds. Stay tuned!