Back-to-School Insurance Tips: College Student Edition
What to share with your insurance team when your kid goes to college
Sending a child off to college can be an exciting and anxious time! You may be thinking about your college student's safety, roommates, and independent living – not to mention what being an empty nester will be like for you!
From paying for tuition, textbooks, and supplies to registering for classes, it can be easy to forget about something just as important: insurance for your college student.
Whether you have a college freshman or a postgrad, here are five important questions to ask when your child heads off to school.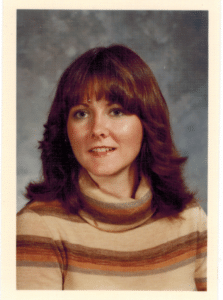 Mary Fisher during her college years
Is your college student still covered under your homeowners policy?
Check with us to confirm whether your college student will be covered by your homeowners policy. Some policies will cover a full-time student if they were a resident of your household before moving out to attend school. Coverage may not apply for part-time students. In some instances, policies may limit coverage to students unless they are either under the age of 24 and related to the policyholder or in the policyholder's care and under the age of 21.
We can help! Call, text or email us and we'll answer any questions and make sure your family has the coverage you need.
Does your teen need renters insurance?
Your homeowners policy extends liability coverage to your dependent child while they're away at school full time, as well as some coverage for their belongings.
However, if your child is living off campus in an apartment or house, you may want to consider purchasing a renters policy in their name. More and more often, we are seeing landlords require renters insurance with the student named on the policy. The good news is that renters insurance is generally very affordable, and we're happy to help!
Do you need to "schedule" electronics and high-value items on your policy?
Many college students own laptops and other electronics. Depending on the value of the laptop and the personal property coverage limits on your homeowners policy, you may need to consider adding "scheduled personal property" to your policy to cover the laptop and other high-value items. Talk with us and we can determine if your child's belongings need additional coverage.
Is your child taking a car to college?
If your child is taking a vehicle to school, we'll want to update the garaging address for the car – just call, text or email us with the information. If your student is going to school more than 100 miles from your home and is not taking a vehicle, you are eligible for a "distant student discount."
Even if your child won't have a vehicle at school, we recommend leaving them on your policy. Your policy will provide coverage for them (and you) in the event of an accident.
For instance, if your teen drives a friend's car at school and causes an accident, you as the parent are still liable. Your policy also provides underinsured motorist and personal injury protection if your teen is injured in an auto accident as a passenger, pedestrian or bicyclist.
Does your child qualify for a good student discount?
If your college student has a 3.0 GPA or better, you qualify for a good student discount on your auto insurance – in some cases, 10 percent or more! Some parents aren't aware this discount is available to them, but it's as simple as sending us a screenshot of your teen's report card.
When your child graduates from college, they likely need their own auto policy if they no longer live in your house. Have them contact us and we can help look at options.
If you have questions about your college-bound student or recent graduate, we can help! Contact us at team@autohomeboat.com or 425-379-9200.