Giving Back Through the Art of Sewing
Profiling McClain Insurance Community Champion Dawn Jones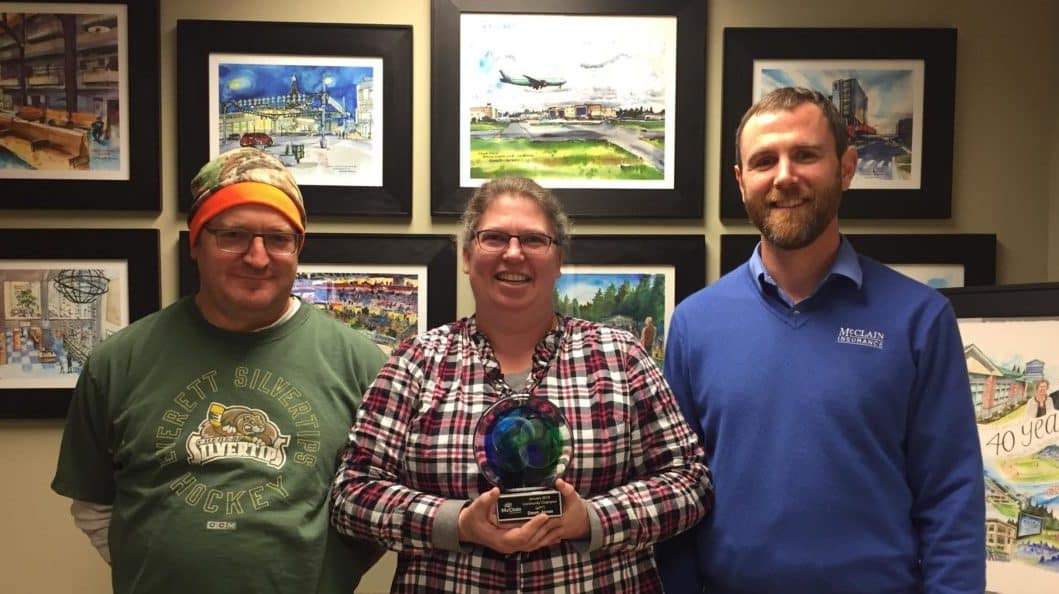 Dawn Jones uses her love of sewing to touch others.
It started five years ago when Dawn worked as a playground supervisor at a local elementary school. She noticed children playing in the cold without hats, so she took action. She started sewing.
This year, Dawn gave 119 hand-sewn fleece hats to cold children throughout Snohomish County.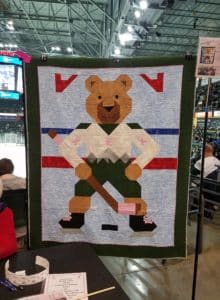 Dawn is always looking for unique ways to help others with her talents.
She partnered with the Everett Silvertip's hockey team for Pink the Rink, a fundraiser benefitting Providence Hospital. Dawn donated a custom hockey playing bear quilt.
Over the past eight years, Pink the Rink has raised more than $475,000 to help fund mammography, disease prevention, and breast cancer care for people with financial barriers in Snohomish County. Dawn's quilt alone raised $1,269 for the cause.
Dawn also joined forces with the Everett Quilt Guild. Dawn and the guild lovingly make and package quilts for firefighters and EMTs to distribute. These quilts provide comfort to victims of house and apartment fires, car accidents, and domestic violence situations.  Last year, the guild donated 286 quilts to the Everett Fire Department.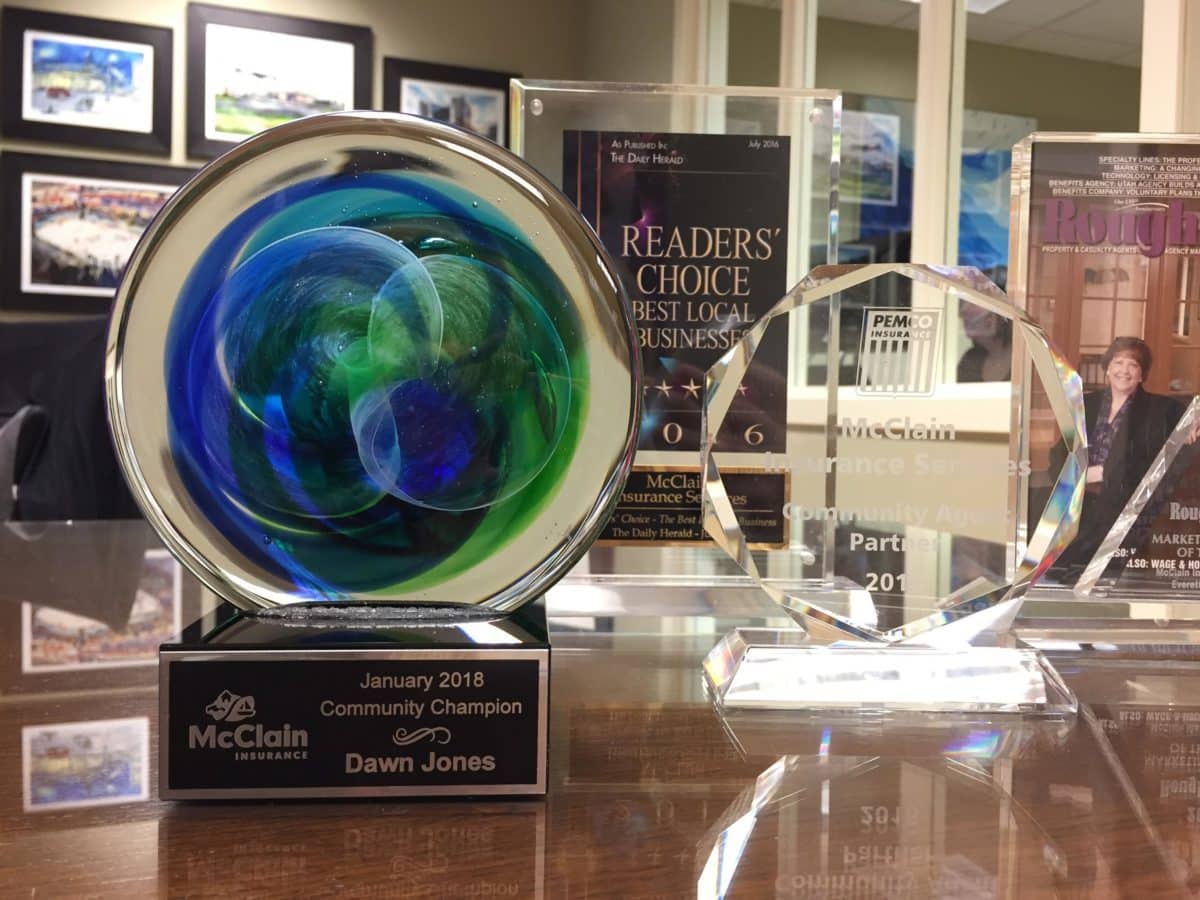 Thank you, Dawn, for using your talents to help others. We're proud to call you a client and friend of McClain Insurance, and we are truly humbled to give you the first McClain Insurance Community Champion award. Dawn will also receive a $100 micro-grant to purchase fleece.
---

This year, we're honored to recognize McClain Community Champions: regular folks doing small projects that benefit others. Each Community Champion receives a micro-grant, commemorative award handmade by local business Issaquah Trophy, and publicity in our monthly newsletter.
Do you know a Community Champion who deserves recognition? Please nominate him or her using the form below!