Detached structures. They are one of the areas that homeowners often overlook when it comes to updating their insurance policies. And it's something that we've seen popping up more often as our clients have been spending a lot of time at home this spring.
If you're like our family, you've spent some of your quarantine time tackling long-overdue outdoor projects. Our yard and garden are looking the best they have in years!
What does that have to do with insurance? Well, if any of your recent projects involved adding or updating a shed, a barn, or any other "detached structure," you'll want to check in with us.
What's a detached structure and how are they insured?
A detached structure is any additional building or structure on your property that's not attached to your home. This includes detached garages, sheds, greenhouses, barns, shops, and gazebos. It also includes items you might not think of, like driveways, fences, and adding or replacing an existing dock on the water.
Your homeowners policy automatically covers additional structures on your property. However, that coverage generally only covers your structures for up to 10 percent of the coverage amount of the dwelling itself. For example, if your house is insured at $400,000, your automatic coverage would total $40,000 for the detached structures on your property. (Remember, this is the most common coverage amount. You can check your own policy to confirm your coverage details).
For many of our clients, that may be adequate. But as construction costs continue to rise in the Pacific Northwest, the coverage included in your homeowners policy might not be enough.
Depending on how many structures you have – and what you're using them for – you may need additional coverage to make sure you're adequately protected.
Have you added a shed and forgotten to tell your agent?
Here are some scenarios we run into from time to time:
A longtime customer decides he's tired of his boat sitting out in the elements and builds a garage to store it.
A retired client takes up pottery and fixes up her garden shed to house a new kiln and pottery supplies.
A couple decides to renovate the attic space above the garage and rent it out for extra income.
In all of these cases, the customer may not be fully protected if their homeowners policy hasn't been updated to reflect those changes. And you don't want to discover that after you've had a claim!
So, if you've built or added structures on your property, give us a call! Here are some of the questions we'll walk through with you:
1. How many additional structures do you have?
When my wife and I bought our house, it came with a small greenhouse and work shed, and a detached carriage garage. Because we don't store any big-ticket items in those buildings, the automatic coverage provided by our homeowners policy should provide enough protection in the event of a fire or other disaster. But if we decided to add a big playhouse for our kids or expanded our shed to hold more garden supplies, we might need additional coverage.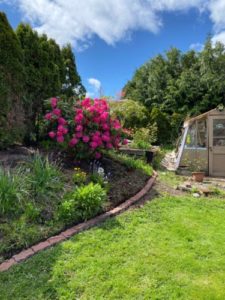 If you have multiple structures on your property, check with us to make sure you have enough coverage to protect them. It might seem unlikely that a disaster would affect all of your structures at one time, but we have seen it happen, especially in the event of a large fire.
2. Are you renting out your detached structure?
Have you considered jumping on the VRBO and Airbnb trend? In recent years, more and more communities are allowing detached accessory dwelling units, or DADU. As a result, we've seen lots of clients adding tiny homes on their properties or converting rooms in their detached garages and barns into rental units. That's an important change that needs to be reflected in your homeowners policy.
While a rental unit within the house is typically covered under your homeowners policy, renting out part of a detached structure is not. That can be a costly discovery if that rental unit catches fire or is otherwise damaged.
If you are converting (or have already converted) part of a detached structure into a rental, contact us to update your policy.
3. What do you use your detached structure for?
Another common scenario is a homeowner using a detached building for a hobby or side hustle: A movie buff turns part of a large shop into a top-of-the-line home theater with a bar and surround sound. Or an artist sets up a studio in a detached garage and takes on a few students. If this sounds like you, this is a great opportunity to contact us so we can look at your options.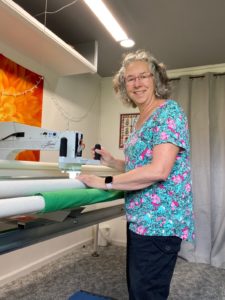 Here's an example from my own family: My mother-in-law, Melinda, is an incredible quilter, and recently invested in a used long-arm quilting machine. She moved it into their large outbuilding and created her own quilting den.
Melinda uses the long-arm to finish her quilts, and occasionally the quilts of friends and family as gifts. Because she doesn't charge for it, her quilting is considered a hobby and the machine is covered under her personal property.
In other cases, however, homeowners do use their detached buildings for business purposes, anything from landscaping to home-staging to yoga workshops and cooking classes. Or, something that begins as a hobby, such as growing flowers, gradually expands into selling those flowers at the local farmers market.
If you're using your detached structure for business purposes, your coverage for that structure will be voided; homeowners policies aren't designed to handle the risks that can come with businesses. In those cases we will recommend a home business insurance policy, and will change coverage for the detached structure on your homeowners policy.
If you're not sure whether your hobby has grown into a full-fledged business, just contact us, and we can make sure you're adequately protected.
4. What are you storing in your detached structure?
If your detached garage is mostly holding old yearbooks and kids' bikes, you likely have adequate coverage under your homeowners policy. But if you've added a boat or snowmobile – and haven't contacted us to update your policy – you are likely under-insured.
You might be surprised that someone would forget to tell us about a new car or dirt bike. But detached structures can sometimes cause an out-of-sight, out-of-mind forgetfulness – and your homeowners policy does not provide coverage for your vehicles.
Basically, if you got anything with a motor on your property, you should contact us to double check your coverage. This includes:
We recommend taking a quick inventory from time to time, just to make sure that your insurance coverage reflects the actual value of your property.
5. What is your structure like?
How fancy is your detached structure? Is it a plastic-sided, pre-fab shed? Or is it a fully-insulated shop with a bathroom and sealed concrete floors? For basic structures, the automatic coverage provided by your homeowners policy will likely be enough to cover your replacement cost in the event of a disaster. But if you've built a barn as big as your house with a sleeping loft and mini kitchen, we'll likely need to look at increasing your coverage.
The same applies to any significant improvements that you've made to an existing structure on your property.
I'll use my in-laws as an example again. When they purchased their home, I worked with them to make sure they had enough coverage for the large outbuilding on their property. A couple years later they decided to convert to solar electricity. All of the new solar panels were added to the roof of their outbuilding. That greatly increased the potential replacement cost if the building were to be damaged, so we updated their policy to reflect the change.
If you've updated a detached structure on your property, be sure to let us know.
Whether you've added a gazebo this spring or are just realizing that you forgot to tell us about the shed you built last year, we can help. Contact us today and we'll make sure you have the protection you need.