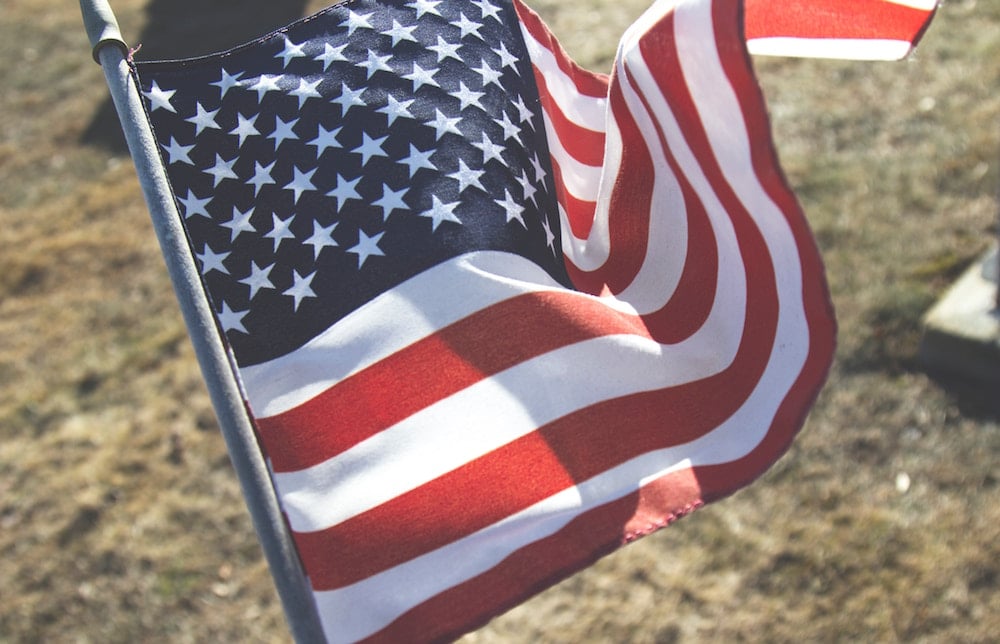 Free Flag Exchange at McClain Insurance
Exchange your worn American flag for a new one at the McClain Insurance office June 6-10. All community members are invited to this free event, which is held annually in celebration of Flag Day. Flag Day commemorates the adoption of the U.S. flag by the Continental Congress in 1777.
"Our goal is to help Snohomish County residents showcase their American spirit this Flag Day and beyond," said McClain Insurance owner Claudia McClain. "Our deepest thanks go out to those who serve and have fought in defense of our freedom."
Flags will be exchanged June 6-10 from 8:30am to 5pm at the McClain Insurance office at 10410 19th Ave SE, Everett, directly south of Costco. New flags are limited to one per household, but we will gladly take as many worn flags as needed.
McClain Insurance proudly gives away flags made in America. According to data from the U.S. Census Bureau, more than 90% of American flags are imported.
Retired flags will be respectfully disposed of in a ceremony held by local Boy Scouts.
Attending? Click here to RSVP to our Facebook event.
Other ways you can participate:
On June 14, display your American flag in celebration of Flag Day
Help us spread the world. Share your flag pictures on social media with the hashtag #McClainFlagExchange
About McClain Insurance: McClain Insurance Services is a nationally-acclaimed insurance agency in Everett, Wash. Since opening in 1977, our mission has been simple and clear: to help clients re-establish their lives as quickly and as completely as possible after a loss.
We advise clients on all their personal insurance needs, including homeowners and renters insurance, auto insurance, and life insurance. We can also assist with insuring more unique family needs, including electric bicycles, VRBO and other vacation rental properties, and in-home businesses.
As independent insurance agents, we partner with the Pacific Northwest's best insurance companies. This allows us to offer choices to every client.
To learn more about McClain Insurance Services and our team of licensed insurance advisors, visit our website www.autohomeboat.com.
You can also get the process started online now if you'd like a quote!