A Labor of Love
Community Champion Shannon Anderson's Foster Kid Bike Drive Touches Hundreds Throughout Snohomish County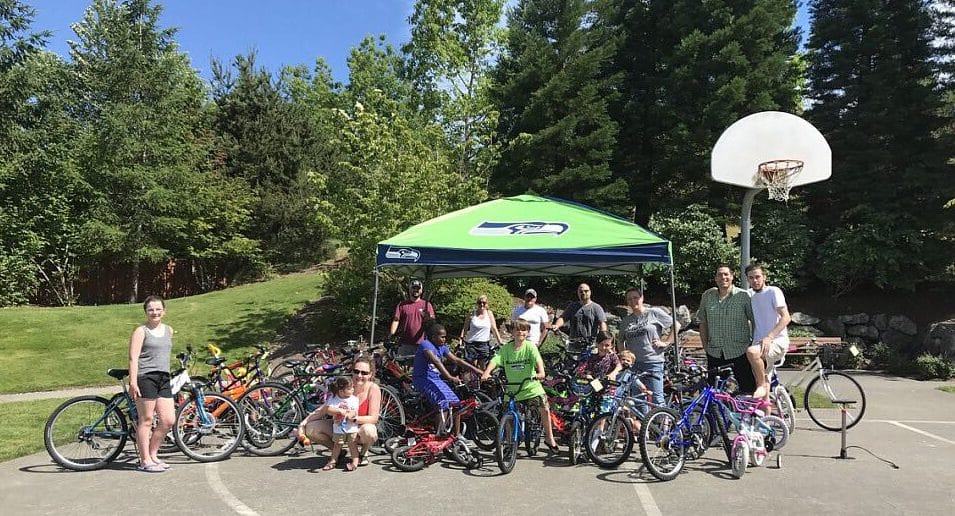 Our March Community Champion, Shannon Anderson, is one in a million.
She and her husband have been foster parents to 33 kids over the last nine years. Their experiences as foster parents inspired them to collect gently used bikes, then repair and gift them to foster kids throughout Snohomish County.
"We know how difficult it can be for foster families when a new child arrives at 10 pm with only a small grocery bag of belongings," says Shannon. "Things like bicycles are not a top priority."
"I began seeing bikes given away on local Buy Nothing groups, and the idea to repair and gift them to foster kids was born."
Every spring, Shannon begins collecting bikes from neighbors, friends, and her local Buy Nothing Project group. Then, they host a one-day repair party complete with hot dogs and refreshments. The refurbished bikes are distributed to foster kids throughout Snohomish County.
Last year Shannon, who is from Snohomish, donated 92 bikes. This year, she hopes to donate 100. "Most foster kids have never had a bike, so this labor of love is incredibly rewarding," says Shannon.
When Shannon visited our office, we were moved by her stories about how something as simple as a bike can impact a foster child. Biking can be a healthy outlet for kids who have lived through difficult situations. For teens, bikes provide a form of transportation that gives them the freedom to get a job and participate in extracurricular activities.
We're inspired by Shannon's selfless dedication to foster kids, and we're honored to award her a $100 micro-grant. Shannon accepts bikes in various conditions and costs always come from replacing seats, handlebar grips, brake cables, tires, and tubes.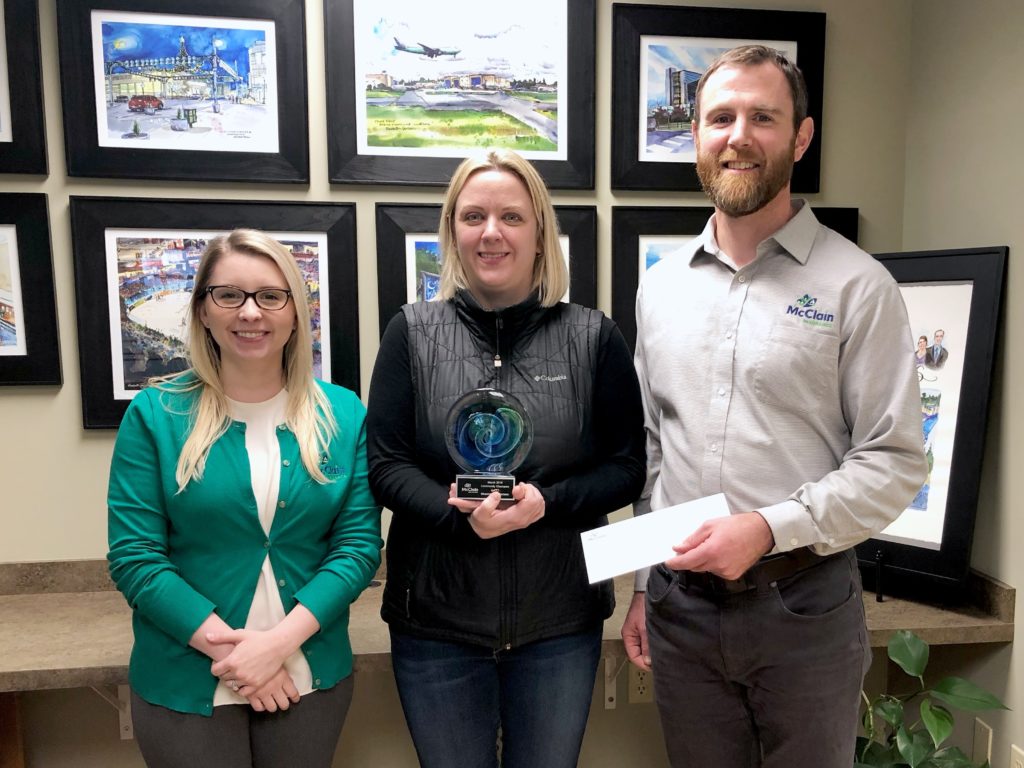 Shannon, thank you for sharing your story with us. It has truly touched our hearts, and we can't wait to attend the repair party in July!
If you'd like to participate in Shannon's Foster Kid Bike Drive by donating a bike or volunteering at the repair party, please email us at team@autohomeboat.com and we'll put you in touch with Shannon.  
---

This year, we're honored to recognize McClain Community Champions: regular folks doing small projects that benefit others. Each Community Champion receives a micro-grant, commemorative award handmade by Issaquah-based Trophies2Go, and publicity in our monthly newsletter.
Do you know a Community Champion who deserves recognition? Please nominate him or her using the form below!