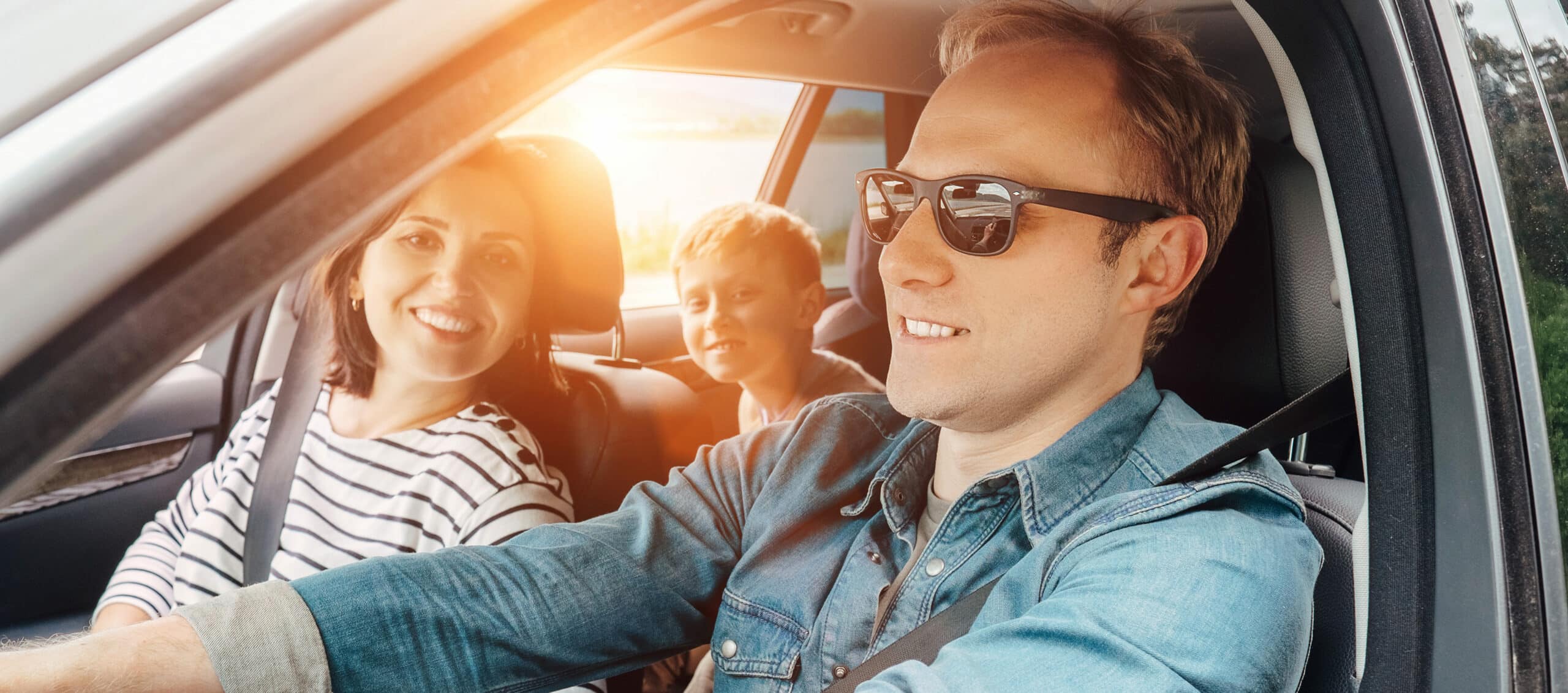 Why is My Car Insurance Going Up – And What Can I do About It?
"Why did my insurance premium increase? I haven't been in an accident, gotten any tickets, or made changes to my policy."
Sound familiar? My friend asked me this last week, and it's a question insurance agents receive all the time. When the cost of your car insurance goes up at renewal, the increase can feel unjustified — especially if you've been insured with the company for a long time and haven't had any tickets or accidents.
I felt the same way when the cost of my auto insurance increased by 28% last year (yes, insurance agents are impacted by premium increases, too!).
But before switching insurance companies, there are two important things to keep in mind.
First, rate increases aren't unique to any one insurance company or geographic area. Premium increases are impacting drivers across the country for a variety of reasons. In Washington state, for instance, a 2021 change eliminated the use of credit scoring in determining insurance rates. That has meant a change in rates for most of our clients.
Second, and more importantly, there are things you can do to off-set any premium increase you receive.
(Watch: ABC News Report "Auto insurance costs rise, in part due to texting by drivers")
Why are insurance companies raising rates?
At its most basic form, the premise of insurance is sharing risk and shouldering costs with others. Although your individual circumstances or driving behaviors may not have changed, all of us are impacted by the following:
Worsening traffic. Increased population, higher employment rates, and lower gas prices led to vehicles travelling 653 billion miles on Washington's roadways in 2015, an all-time high. According to the Washington State Department of Transportation, freeway congestion in central Puget Sound also increased by 35.7% from 2013 to 2015. When more cars are on the road, the frequency of accidents inevitably increases.
Distracted driving. It's no secret drivers do dangerous things behind the wheel. Talking and texting on cell phones, using in-vehicle technologies like navigation systems, and eating and drinking all take a driver's attention off the road. A newly released survey by the Washington Traffic Safety Commission shows distracted driving deaths in Washington are up 32%. Nationwide, every day more than nine people are killed and 1,153 injured in crashed that are reported to involve a distracted driver (CDC).
More claims. Statistics from the Insurance Research Council point to  increasing frequency and severity of auto insurance claims. From 2005 to 2013, the average cost per bodily injury liability claim increased by a whopping 32.1%.
Rising costs. These days, it seems like we pay more for just about everything. The cost of repairing vehicles is no exception. Newer cars have advanced technology – like blind spot detection, forward collision warning, and backup cameras – that is more expensive to repair. The U.S. set a new car sales record of nearly 17.5 million vehicles in 2015, so this problem will only increase. (Strategy & Price WaterHouse Coopers)
How Can I Lower My Car Insurance Premium?
Most importantly, drive carefully. Observing traffic rules and speed limits and avoiding moving violations and accidents is the best way to reduce your insurance costs over time. There are also many immediate solutions to lowering your auto insurance premium:
Work with an independent insurance agent. There is no one-sized-fits-all solution when it comes to insurance. Unlike a "captive" insurance agent that works with only one company (think State Farm or Allstate), independent agents partner with a wide range of insurance companies. This means we can find the best combination of price and coverage for you. Insurance pricing is based on hundreds of variables and can vary dramatically from company to company. An independent agent can help navigate these variables and review your eligibility for premium discounts with each company. For example, many companies offer discounts based on billing plan, driver safety courses, school employees – even University of Washington graduates! We are truly working for you, not one single company. Best of all, our services are free!
Choose a higher deductible. It may be tempting to choose as low of a deductible as possible, but selecting $1,000 comprehensive and collision deductibles instead of $250 or $500 deductibles has multiple benefits. First, you immediately benefit from a lower premium (the lower the deductible, the higher the cost of the coverage). Higher deductibles also discourage you from turning in small claims. When you turn in a claim, you may lose eligibility for a company's claims free discount. This means it can be more cost effective in the long run to pay out of pocket for a small claim, like replacing a broken windshield, versus turning it into your insurance company.
Enroll in a company's telematics program. Insurance company telematics programs, like Safeco RightTrack or Progressive SnapShot, are becoming more and more popular. These programs collect information about how you drive, how much you drive, and when you drive. Insurance companies use this data to personalize your car insurance rate based on your actual driving. Your safe driving habits can help you save on car insurance – in some cases up to 30% of the premium.
Bundle and save. Most insurance companies offer a multi-policy discount when you insure your home and auto with them. This discount can be as high as 25%, so it pays (literally!) to have your policies with the same company. Bonus: bundling your insurance with one company also simplifies billing, streamlines claims, and helps eliminate dangerous coverage gaps.
How McClain Insurance Can Help
Rest assured – the McClain Insurance team is here to help. As independent insurance agents, we represent the Pacific Northwest's best insurance companies, including PEMCO, Safeco, Travelers, and Progressive.
We can advise you on your insurance options and ensure you're still receiving the combination of value and protection that is right for your family.
Not a McClain Insurance client yet? Click here to request an insurance review by one of our agents, or call text our office at (425) 379-9200.