Get better coverage at a lower rate than Auto Insurance
An RV is so much more than a major financial investment.  It's an investment in quality of life that allows you to follow your dreams, go out on adventures and build memories… Not to mention, its purchase may have required many years of saving and discipline.  An RV is so much more than a vehicle!
So when it comes to insuring your investment, you'll want to have adequate protection.  We know that insurance can be a very tricky subject.  That's why we've gathered here some of the most Frequently Asked Questions about RV Insurance.  If you have any questions, please give us a call at 425-379-9200.  We're here to help!
Can my RV be covered under my Auto Insurance policy or should I get stand-alone RV Insurance?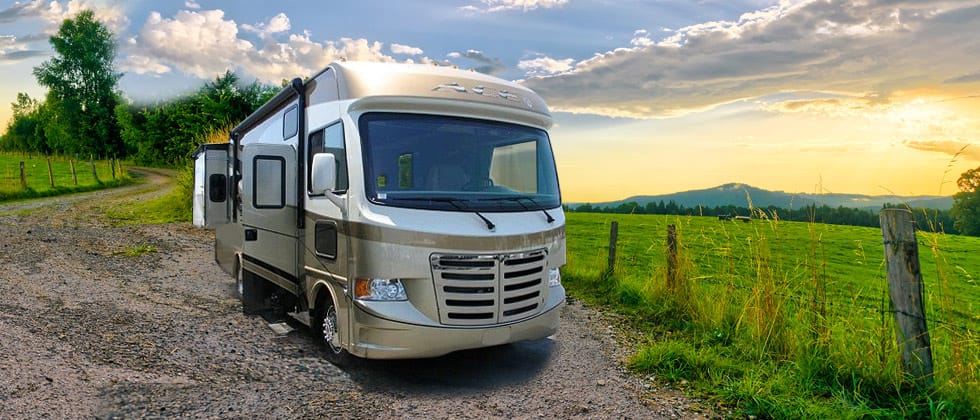 It is true that an RV can be added to an Auto insurance policy with a special endorsement. However, we strongly recommend a stand-alone RV insurance policy because it provides much broader coverage.
A stand-alone RV policy doesn't necessarily come at a higher price.  In fact, in many cases, a stand-alone RV policy actually costs less than the endorsement to your auto insurance, although it provides broader coverage.
One of the biggest advantages of stand-alone RV insurance is that it offers "replacement coverage" while your auto policy will only cover your RV for "actual cash value". That means if your RV is totaled and insured on a separate RV policy, your insurance will pay the cost to replace your RV.
Your auto insurance in Washington State will only pay what your RV was worth at the time of the loss. At the quick rate that all vehicles depreciate in value, that won't be as much, especially if your RV was an older model.
Also, RV insurance provides better Roadside Assistance, Personal Property, and Vacation Liability coverage that an auto policy can't offer.
Think about it this way: An RV is much bigger and much more expensive to repair than, say, a small sedan. Just a simple windshield replacement on an RV can cost up to $1,000! Your auto policy is made for a car, and its limits likely can't keep up with the 'needs' of an RV.
Another perk of a stand-alone RV policy is the disappearing deductible.
Every year that you have driving your RV claims-and accident-free, your deductible will drop 25%. Yes, your math is correct: That means, after four years without a claim or an accident, you will have a zero deductible on your RV insurance.
Otherwise, and RV Insurance policy is very similar to an Auto Insurance policy as far as its coverage options are concerned.
Does RV Insurance cover me outside the US?
Your RV Insurance extends to the United States, its Territories and Canada.  That means you have coverage to the full extent of your policy if you travel to these places.
If you drive to Mexico, things are a little different:  Your liability coverage does not extend to Mexico.  If you plan on taking your RV to Mexico, you should purchase Mexican Liability Insurance from a licensed Mexican insurance company.
"Mexico Physical Damage" coverage is included with your Comprehensive / Collision coverage and covers physical damage that occurs to your RV while in Mexico, but only if you purchase Mexican Liability coverage.
I use my RV for several consecutive months at a time.  What do I need to know about insurance?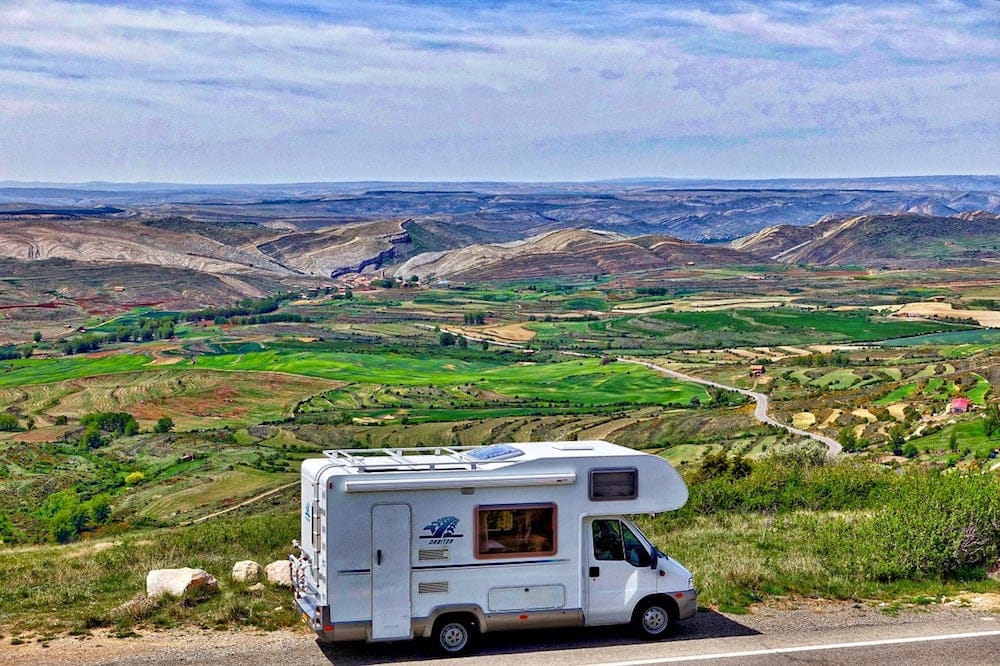 If you are traveling with your RV for longer periods of time, you should consider two aspects:
 Vacation LiabilityIt can protect you if you are held liable for bodily injury or physical damage to another person, for example if a person gets hurt in or around your RV (even if the accident is not your fault, for example if a child drives his bicycle into your RV because he can't break in time, and breaks an arm.). Coverage limits are available from $10,000 to $500,000.
 Contents CoverageContents coverage protects your personal property that you take with you on your RV trip (all your luggage, sports gear, camera, electronics, jewelry, or other items that are not part of the basic installed equipment of your RV.) If you have homeowner's insurance, your homeowner's policy will extend to cover your personal belongings, but after 30 days, this coverage drops to $10,000. If you plan on taking high-value items that exceed this limit, consider Contents Coverage for your RV. (Keep in mind that your TV, stove, and other built-ins are actually not part of your 'personal property', but are considered built-ins and are covered under your RV insurance)
Don't forget to obtain adequate insurance for your home.  Give us a call before you take off, and we'll be happy to review your policy and make suggestions for adequate insurance protection.
My RV is my primary residence.  I don't own a dwelling or condo.  How do I insure it?
If you use your RV as your primary residence, a Full Timer's Package will provide you with the coverage you need.  This package offers protection for your RV that's similar to a homeowner's policy, while accommodating the 'moving' lifestyle.
It includes Liability coverage, Personal property coverage and Medical Payments coverage, and even Loss Assessment coverage (applicable while you rent a location in a community) and Storage Shed Contents coverage (up to $5,000 for items you left stored while you traveled).
For more information, please give us a call. We are happy to help!
My friends and I decided to buy an RV together.  Can we get an RV insurance plan that covers all of us?
If you are thinking about purchasing an RV or Travel Trailer together with a group of friends, you are not alone. We count several RV owners among our clients who have decided to 'team up' to fulfill themselves this dream, while sharing the financial responsibilities.
There are RV insurance programs that specialize in protection plans for a number of co-owners. Just give us a call, and we will help you customize a plan that works for all of you, and gives you the protection you need.
McClain Insurance can help with your RV Insurance needs! Because we represent a wide variety of insurance companies, you'll have many options choose from. You can also get the process started online right here on our website.

Start RV Quote
* Please Note:  Insurance policies vary from company to company and from State to State.  Not every Washington State insurance policy will include every coverage described above.  Be sure to read your policy and check with your insurance agent for personalized information.