Do you need rental car insurance while on vacation?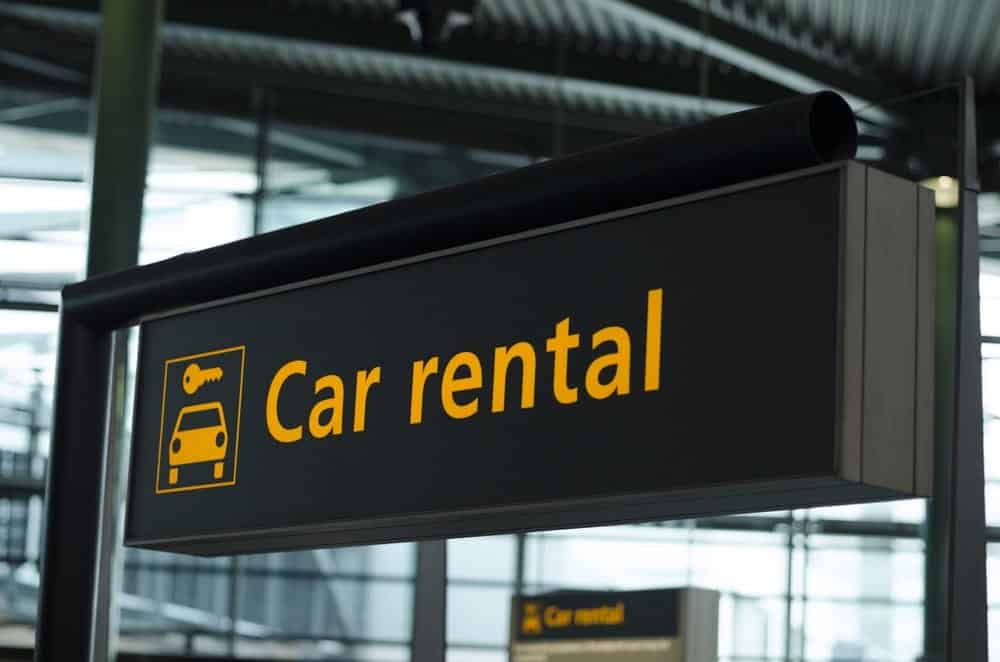 We often receive calls from our clients regarding insurance for a rental car. Nobody wants to spend extra money on insurance. Yet, does a personal auto insurance policy really extend to cover a rental car? We aim to answer some of the most common questions when it comes to insurance and rental cars.
Most Common Questions About Rental Car Insurance
Does My Car Insurance Cover a Rental Car?
You may have heard that your auto insurance policy or credit card will cover a rental car. That can be true.  But it can also leave you with serious coverage gaps.  That's why we generally advise our clients to buy the rental car company's coverage.
But, let's start at the beginning, shall we? As a general rule, your car insurance extends to a rental car if:
You will be driving the rental car in the United States or Canada.
You drive with the rental car company's permission.
(That means, everybody who might drive the rental car must be signed up as a 'driver' on the rental agreement.  A driver who is not listed on the agreement is not driving with permission.)
You are renting a car for short-term use only (less than 28 days.)
You are renting a car for personal use.
(Your personal auto policy generally does not cover business use, unless specified. Therefore, if you use a rental car for business purposes, your loss may not be covered.)
You have the necessary coverage on your auto policy.
That means you don't only have liability, underinsured motorist and personal injury protection coverage, but also comprehensive and collision coverage.  If you dropped the latter two on your own car, you would not have this coverage on a rental car. This may become a problem if you back into an obstacle or 'ding' the windshield.
You are renting a private passenger vehicle.
That means, no moving van or similar vehicle. If you are looking to rent a moving van, your auto policy's liability insurance will extend, but there is no coverage for physical damage (collision or comprehensive) to the rented moving truck because it doesn't fit the policy contract description of "private passenger auto". 
Does My Credit Card Cover A Rental Car?
Maybe.  Some of the premium credit cards (Gold and Platinum) do indeed offer coverage for a rental car.  Since the contracts vary from card to card, you may want to call your credit card company to find out exactly what is covered.  Some cards may only provide secondary or excess coverage, requiring you to file a claim with your own auto insurance company before the credit card coverage applies.
Also, we've seen these "added value" premium card contracts change frequently and with limited, small-print notice to credit card holders.
What is a Loss Damage Waiver (LDW)?
If purchased, this waiver relieves you from financial liability for the loss of, or damage to the rental car and its parts and accessories.  Here's why we recommend it:
Rental car companies only make money while renting out their cars.  If the car you rented gets damaged and needs repair, it cannot be rented during the repair process, which can often extend several weeks. In most cases, the fine print in your rental agreement will stipulate that you owe the rental company for loss of rental income during the repair process.
In addition, most rental contracts will stipulate that an "administrative charge" can be made which covers their costs for handling your claim for the rental car.  However, the contracts don't specify the amount of this charge, which could leave you with a large and unexpected bill that is not reimbursed by your insurance policy.  Why ruin great vacation memories just to save the $15 or so per day charge for LDW?
If you don't have comprehensive and collision coverage on your auto policy, you should always buy the LDW.
If you have comprehensive / collision coverage on your personal car insurance, we still recommend buying the LDW. Why? Because if you buy the LDW, you may not have to file a claim under your personal auto policy, you won't have to pay the deductible, and you will not be charged for loss of rental income and claims administration expense by the rental car company if the rental car is damaged while it is in your possession.
Always be sure to read the fine print: There are likely to be some exclusions, such as coverage that does not apply for drivers not listed on the contract, when driving intoxicated, when driving off-road, or when driving certain stretches of road such as the infamous road to Hana in Maui.
Most importantly, if you still decide not to buy the LDW, please be sure to inspect the rental car carefully before you drive it off the rental car lot. Unfortunately, we've heard of clients getting charged for pre-existing damage because they hadn't insisted that the rental agent note it on the rental agreement before leaving the lot.
Now is the time to call McClain Insurance. Because we represent a wide variety of insurance companies, you'll have many options choose from. You can also get the process started online right here on our website.
* Please Note: Insurance policies vary from company to company and from State to State. Not every Washington State insurance policy will include every coverage described above. Be sure to read your policy and check with your insurance agent for personalized information.