6 Common Questions about Auto Insurance
We answer your "what-ifs" about car insurance
We love answering insurance questions! Helping our clients understand their risks and insurance options is one of our favorite parts of our jobs.
We frequently get questions about the ins and outs of auto insurance. Here are 6 auto-related questions we've received recently:
What should I do if someone hits my car and I'm not around?
Like many of you, we try to get outdoors as much as possible. Caitlin and Akeem like to explore area parks and beaches, Nick and his family have been skiing this winter, and Kim and Phil make a trip to Marblemount each year to count bald eagles.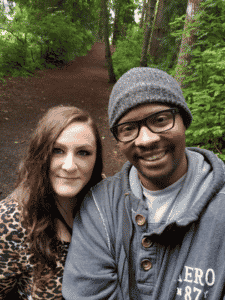 Caitlin and Akeem on a hike
But what if you get back to the lot from your outdoor adventure and find that your vehicle has been hit?
"What if my car gets hit in a lot?" Nick has your answers
First, take photos of the damage. If the other driver left their insurance information, you can start by contacting their insurance company. If there's no info, you'll likely use your uninsured motorist property damage coverage for a hit and run. If your vehicle needs to be towed or you have to call a rideshare or taxi, be sure to keep copies of any receipts. Give us a call if you find your car damaged. We're here to help and can guide you on your next steps.
My car is brand new. If it's damaged in a collision, can I choose to have it repaired with original manufactured parts?
Traditionally, if your vehicle is damaged in a collision, your insurance company can choose to have it repaired with aftermarket or used parts, as long as they are of similar or better quality to the original parts.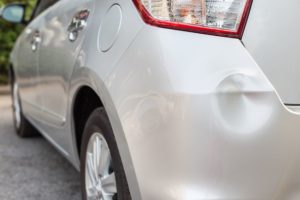 If you want your car to be repaired with only original manufactured parts, you can choose to pay the difference between the aftermarket part and the original manufactured parts. Just be sure to let your claims representative know your wishes before the vehicle goes in for repairs.
Safeco Insurance now offers an endorsement for repairs using original manufactured parts, which is available for vehicles that are 10 years old or newer. The premium is usually $30-50 per year per vehicle. If you're interested, give us a call!
When should I add my teen driver to my policy?
Once your teen has their learner's permit, your insurance company will want them listed on your policy. The good news is, most companies will not charge for your new driver until he or she is actually licensed.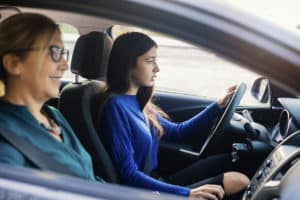 Even better, most companies offer good student and driver safety discounts that can help reduce your costs! If your new driver is at school more than 100 miles from home without a vehicle, they could also qualify for a distant student discount. Let us know if you have a new driver in the family and we can help you look at options!
Who needs to be on my auto policy?
As a general rule of thumb, your insurance company wants everyone in your home (partner, relative, roommate) to be listed on your insurance policy. Even if your unrelated roommate only drives your vehicle once a month, they should be included.
If you live with a number of housemates who each have their own vehicles and auto insurance and don't drive your car, they may not impact your policy rate but may still need to be listed on your policy. If you're not sure, just contact us and we can help you out!
If I damage my garage door with my car, do I still have to pay the deductible on my homeowners policy?
If your home and vehicle are insured with the same company, they will generally waive the second deductible (the lower of the two). If your home and vehicle are insured separately, you will most likely need to pay your homeowners deductible for repairs to the garage door and your collision deductible for your car repairs. This is why we generally recommend bundling your auto and home insurance with the same company. Not only will you receive a multi-policy discount, but you might also save hundreds of dollars in deductible costs if a claim involves both your auto and home.
Am I covered to drive for a delivery service like Uber, Lyft or Door Dash?
Most insurance companies do not provide coverage when you are using your vehicle for a delivery or rideshare service. As soon as you turn on the app to look for a potential rider or food pickup, your insurance coverage "turns off." Rideshare and delivery companies typically don't assume coverage until you have a passenger in your car or you've picked up the food for delivery – that leaves you with a gap.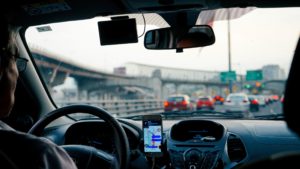 Fortunately, most insurance companies now provide endorsements that provide coverage for that gap. Costs vary, but average around $100 per year. Give us a call if you are interested in adding a rideshare endorsement to your policy!
Learn more about auto insurance on our website or contact us today for a personal review!