Nick Pembroke Named Vice President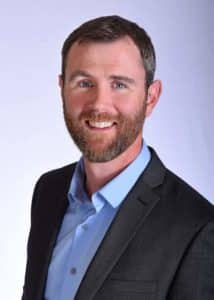 Agent Nick Pembroke, CIC, was named vice president and shareholder of McClain Insurance.
"Nick has the heart of a teacher and is a true servant leader," says Claudia McClain, president and founder of McClain Insurance. "I look forward to continuing to work alongside this outstanding professional as we strive to continue our tradition of service to our clients and community."
Since joining McClain Insurance in 2000, Nick has received numerous industry awards and recognition, including:
Certified Insurance Counselor designation
Certified Insurance Service Representative designation
Five Star Home/Auto Insurance Agent award, 2011-2018
Safeco Personal Lines Achievement Award
Past President, Independent Insurance Agents of Snohomish County, 2011-2012
Nick has been recognized by Big Brothers/Big Sisters of Snohomish County for his ongoing service. Nick, his wife Meghan, and their two children live in Everett. He attended Western Washington University.
About McClain Insurance: McClain Insurance Services is a nationally-acclaimed insurance agency in Everett, Wash. Since opening in 1977, our mission has been simple and clear: to help clients re-establish their lives as quickly and as completely as possible after a loss.
We advise clients on all their personal insurance needs, including homeowners and renters insurance, auto insurance, and life insurance. We can also assist with insuring more unique family needs, including electric bicycles, Airbnb and other vacation rental properties, and in-home businesses.
As independent insurance agents, we partner with the Pacific Northwest's best insurance companies. This allows us to offer choices to every client.