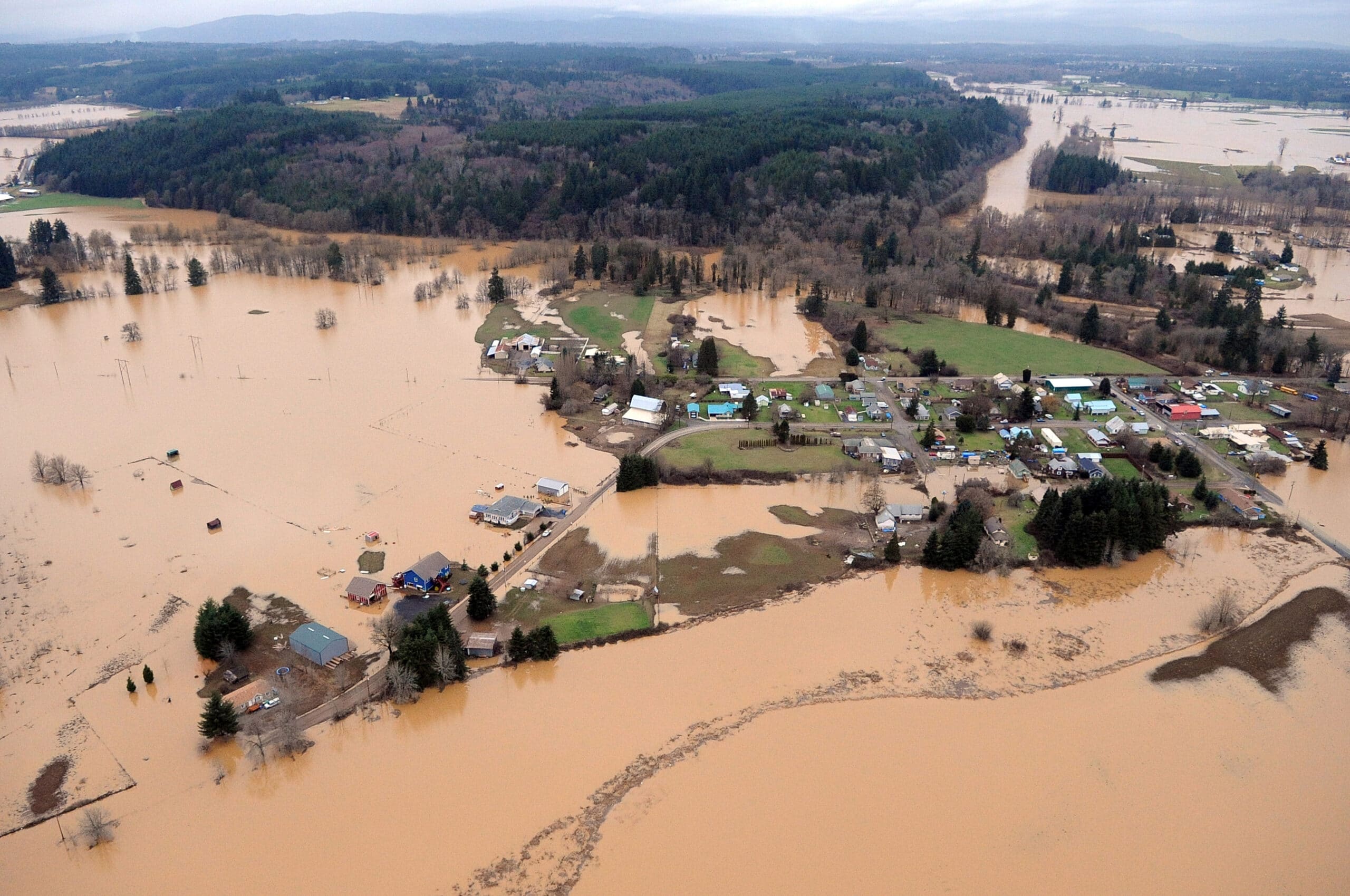 5 Reasons Washington Homeowners Need Flood Insurance
Flooding can happen anytime, anywhere
Why do we say all Washington homeowners need flood insurance?
This morning, The Daily Herald published an article about the June 10 rainstorm that flooded Everett, Washington, homes with water, mud, and sewage. Homeowners on Wetmore, Grand Avenue, and Broadway estimate the repairs will cost tens of thousands of dollars.
We feel for our Everett neighbors. Flood insurance could have helped these homeowners begin repairs much more quickly and with fewer out of pocket costs.
Flooding is a year-round risk for Washington homeowners. Take this example from last year, when a Mill Creek neighborhood made nationwide news after a burst beaver dam sent water gushing through residential streets and into homes.
Here are five reasons why all Pacific Northwest residents need flood insurance:
Homeowners insurance doesn't cover flood damage. What constitutes a flood? For insurance purposes, "flood" is defined as a:

"general and temporary condition of partial or complete inundation of normally dry land areas from the overflow of inland or tidal waters; the unusual and rapid accumulation or runoff of surface waters; mudflows caused by flooding." Many "floods" in Western Washington fit the second description. We often see rainwater accumulate on streets when storm drains overflow, quickly proceeding on a path of destruction.

You live in a flood zone. Yes, really! It's just a question of whether you live in a low, moderate, or high-risk area. Homeowners who live in low- to moderate-risk flood zones qualify for a Preferred Risk Policy (PRP) through the federal government backed National Flood Insurance Program (NFIP). A PRP policy can provide up to $250,000 in coverage for your home and $100,000 in coverage for your contents for $499 a year.
The risk for an average home to be destroyed in a fire is about 10%, while the risk for the same home to be destroyed in a flood is 26%. In other words, the risk for your home to be destroyed in a flood is more than double the risk of your home being destroyed in a fire. In fact, about 25% of all flood losses occur in low- to moderate-risk areas.
Repair and clean up after a flood is time-consuming, difficult, and expensive. According to the Federal Emergency Management Agency (FEMA), just one inch of flood water can cause more than $20,000 in damage to your home and its contents.
Unless you have flood insurance, you will be responsible for covering a flood loss out of pocket. Federal disaster assistance, which comes in the form of a low-interest FEMA loan, is only available if the flooded area is declared a natural disaster. Most floods aren't.
Flooding can happen anytime, anywhere.  Washington homeowners need flood insurance. For a free consultation about flood insurance in Washington state, call the McClain Insurance team at (425) 379-9200 or request a proposal online here.